sharethis:
Rumors that Google plans to release a web browser have been circulating for years. Personally I've never placed much stock in them, because it's always made more sense to time that Google would continue releasing plugins for existing browsers like Firefox and Internet Explorer to allow users to take advantage of Google's web services. After all, that's what the company has done with the Google Toolbar, Google Gears, and the now-defunct Google Browser Sync.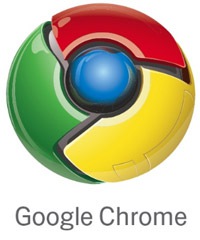 The Beta Download: Available September 2, 2008
Google's Chrome Browser is not only real, it's almost available to users for download. According to the Google Blog Chrome will become available for download tomorrow morning in more than 100 countries. The Beta launch of Chrome was announced in an official blog post called A fresh take on the browser.

BUT AS OF TODAY IT STILL REMAINS UNAVAILABLE....

Best regards,plzz comment if u like it



.